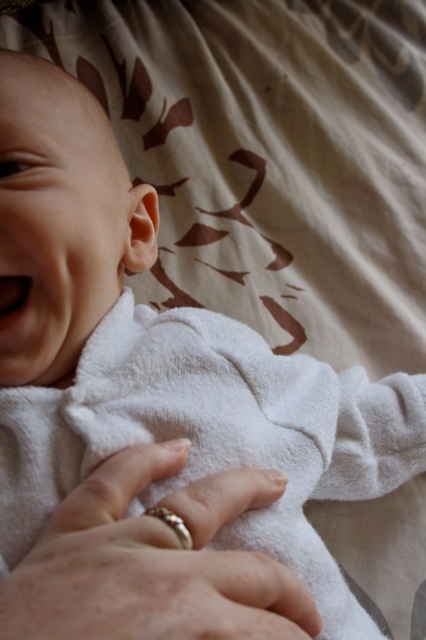 In April Mummy and Daddy kept meaning to get you weighed but because of Easter the Sure Start centre was closed, then in May we were thwarted by the Royal Wedding.
All those extra bank holidays meant that by the time of your checkup we hadn't written anything in your red book. The doctor was happy with you and surprised that you didn't cry when he checked you all over.
Mummy and you spent lots of time at Uncle Ben and Auntie Maya's house because Auntie Maya was painting a portrait of you both.
You had your first set of innoculations on May 16th. Daddy took you in for your appointment because Mummy had overslept. When she caught up with you, Daddy was cuddling you close, the nurse was apologising and you were screaming your head off. You were usually a quiet, happy little chap and both Mummy and Daddy felt very sorry for you.