New York Post Liveblogging the Oscar nominations:
Animation shocker
EMAIL SHARE 9:45 AM, February 2, 2010 ι Lou Lumenick
"If there was a genuine surprise this morning, it was the Best Animated Feature nomination for the low-budget, Irish-made "The Book of Kells,''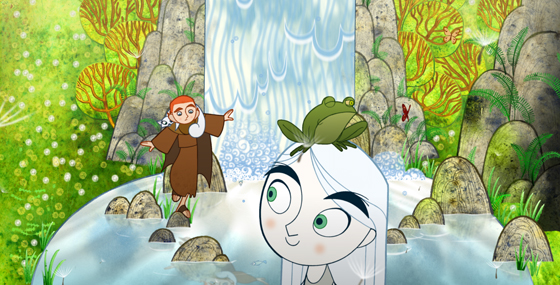 which squeezed out the once-mighty DreamWorks Animations' dreadful "Monsters vs Aliens'' (not to mention Sony's "Cloudy With a Chance of Meatballs'') even though it apparently has not had a North American theatrical release.
As I predicted, those wacky animation nominators snubbed Disney pricey flop "A Christmas Carol,'' as they did Robert Zemeckis' two other motion-picture epics. They clearly prefer the tacticle pleasures of stop-motion animation, nominating both "Fantastic Mr. Fox'' and "Coraline.'' (The latter's director, Henry Selick of "Nightmare Before Christmas'' fame, reportedly paid for his own Oscar campaign, which includes a standup display in my favorite Hell's Kitchen deli). They also nominated Disney's traditionally animated "The Princess and the Frog,'' which could badly use an Oscar bump at its lagging box office.
The frontrunner in this race is, of course, Pixar's "Up,''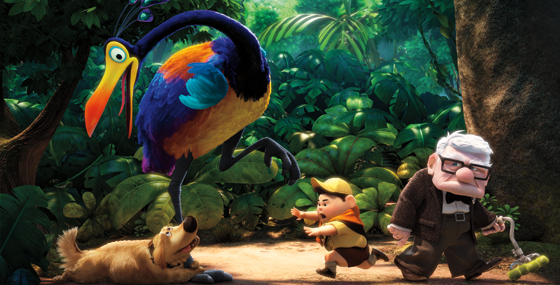 also nominated for Best Picture -- where it doesn't stand a chance because director Pete Docter didn't get a Best Director nod to go with it."
---
Best Animated Feature Film of the Year  Imdb animation